Q. What are you doing here?
A. I'm doing my morning, starting my day.
Q. Do you do this every morning?
A. No, not every morning.
Q. Every Tuesday, then?
A. Not really, no. Only on some Tuesdays. Sometimes on Sunday mornings or Friday nights. Other times, not at all.
Q. What about your morning ritual?
A. What ritual? There is no such thing.
Q. But haven't I heard you recently tell people about your morning ritual?
A. I may have. I believe it lasted for about four days.
Q. What happened after four days?
A. I imploded.
Q. What do you think caused the implosion?
A. It was the fact of my forcing myself to follow a regimen that ran counter to my natural biorhythms and overall design. The ritual failed to honor my nature, and thus it backfired. I have now rejected the ritual, and have returned to my former, much more spontaneous treatment of the mornings.
Q. Spontaneous?
A. Yes. I simply get up and do whatever I want to do.
Q. What did you do this morning?
A. I started this Tuesday Tuneup, figuring it was Tuesday. Then I went to the 24 hour store down the way for a large coffee to get myself revved up. When I got back inside, I cranked up my Audacity software and started doing the final edits on a three way distribution of the new Suspended album onto three large wave files. This is for posting online for those for whom a hard copy CD is meaningless. I have figured out a way to make them pay for having it on the Internet, it requires my releasing the url to a personal link.
This project being divided into Parts 1-4, Parts 5-8, and Parts 9-12, I finished Parts 1-4 before calling Danielle. This is our regular morning call, and I thought I was late, but it turned out she was running late. So we got a good chance to talk.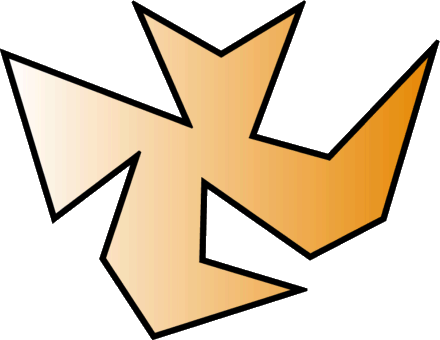 Q. Regular call, you say?
A. Well, not too regular. Moderately regular, within reason.
Q. Do you do nothing with regularity?
A. I do not, yes that's right.
Q. Why is this?
A. Because regularity rigidifies, and cyphens one in to its own restricted domain, whereby one regards as intrusive any externalia, despite its level of priority. In the opposite of regularity — which is spontaneity — one remains ready for anything, and will deal with passing, more pressing priorities as they arise. This is all part of the practice of spontaneity.
Q. And this is what you practice?
A. Yes. This is why I am irregular, and disdain ritualistic routines.
The Questioner is silent.
Please donate to Eden in Babylon.
A little bit goes a long, long way.