For the sake of new followers I gained shortly before my hiatus, I've been thinking to reiterate some themes that are essential to this blog.  But for the sake of my longtime readers, I want to be careful.   In approaching the tail end of the "Dangers of Liberation" series, I wish not to fall prey to repeat information.   I've told my story so many times, in so many ways — from so many different angles — that I fear losing some of those who have followed me regularly.   Hopefully, after the last three Thursday posts in this series, my fears will have proven unwarranted.

A particular sound often heard is that I ought to get over the homeless topic and resume writing on other themes about which I am passionate.   This kind of sound does resonate with me.   But I also need to fulfill something I started here.   Hopefully I can impress upon my more longstanding followers that this is not exactly "repeat information," but the announcement or heralding of something completely new.
After all, isn't this the essence of liberation?   It is the opposite of being locked into any kind of box.   So what exactly happened after the cacophony of disturbing, disparate events described in the previous post?   How did I get from a place of hurling vindictive curses at the Almighty, to a position of recognizing that He had responded to those prayers, despite my curse?
I mentioned that on June 24, 2016, I walked quietly out of the City of Berkeley without saying a word.   This was immediately after buying a refurbished computer at Bill's Computer Store on Shattuck Avenue after receiving an advance on my social security check.   Given that I was essentially a marked man, and that the sight of me with a full backpack would indicate to any one of a number of thugs and gang bangers that there was no doubt a laptop inside that backpack, one might think I'd have left Berkeley first, and bought the computer later.  After all, I had had four laptops stolen in Berkeley in the past four years, two of them the result of strong-armed robbery.
But the fact was, Bill had been working on an old Dell Latitude, and he was about to give me a much better deal than I'd have gotten from a complete stranger.   Moreover, I would need as much money as possible to start an entirely new life, outside of Berkeley.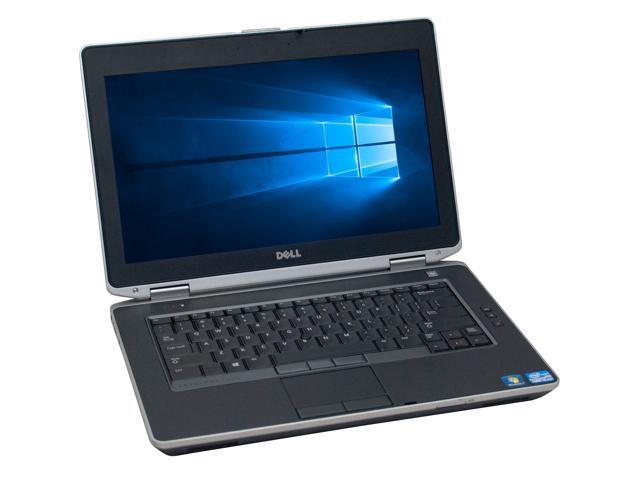 So, computer in tow, I headed for a small, out-of-the-way city called Burlingame, and for the all-night Royal Donuts shop, where I had some fair standing in the view of the nice Malaysian people who rolled doughnuts all night long, singing songs in their traditional fashion.  Though I was very eager to begin notating all the music I had "written in my head" while walking about the Berkeley city streets, I was also aware that I had practical matters to consider.  I needed to get some kind of roof over my head in a community where homeless services were few and far between.
Long story short, I found a shelter in a nearby city.   I recall the rules being fairly regimented.   For example, all shelter residents were required to attend daily meetings of either Alcoholics Anonymous or Narcotics Anonymous.   I personally didn't mind the meetings, because I have a reverence for the Twelve Steps and for that model of dealing with life's difficulties.   But it was a red flag to find homelessness equated with drug addiction or alcoholism, as though those were the only reasons a person could have become homeless.   As one who was already painfully aware that most people in the San Francisco Bay Area were becoming homeless for socio-economic reasons entirely beyond their control, I found such stigma unsettling.
But there were some perks to being in the shelter.  I began working with a caseworker who rightly determined that the best thing for me would be to move to an entirely new State.   Then, as we began to work on this, I caught the flu.   Clearly, I had caught the flu from other residents in the male barracks who were coughing and sneezing throughout the night.  But the "mistake" I made was to let them know that I had the flu.  I went to the hospital, and came back with medical information.   When the people running the shelter learned of my medical diagnosis, their response was to kick me out of the shelter, lest I contaminate the other residents.
Something about this didn't seem quite right.   For one thing, my immune system is such that I had only caught a flu twice in the past fifteen years, even though I had lived outdoors throughout most of that period of time.   That I had clearly caught the flu in the very shelter from which I was being expelled was obvious.
So I returned to the hospital in hopes of their letting me stay there.  But their reply was that they couldn't make a special exemption for me being homeless, otherwise they would have to make exceptions for all homeless people, and the hospital would become overcrowded.  Standard procedure was to write "rest in bed for ten days" on the release form.  Of course, I did not have a bed.  But I couldn't be made an exception — not in a part of the world where there are thousands of visible homeless people, night after night, lacking beds.
Next I tried the all-night bus that would run from Daly City to Palo Alto repeatedly.  This bus was a haven for sleeping homeless people who had nowhere else to go.  But when the homeless people saw me shivering and heard me sneezing, they too became concerned for their health.   The upshot was that the bus driver kicked me off of the bus, and I had now had literally no options but to suffer a flu of some 100+ degrees with no place to lay my head, except for outdoors in the elements.
It was then that I got on my knees.  Somehow, after twelve years of homelessness and borderline homelessness, it was catching a flu and being denied an indoor bed to rest in and to recuperate, due to no factor other than homelessness, that finally got to me.
I will never forget the exact words to the prayer that I prayed.   Just after midnight on  July 17, 2016,  I hit my knees so hard on the pavement outside of the Sequoia Station in Redwood City, California, I compounded illness with injury in order to scream these words:
God!!
If there is Anybody out there,
I don't care Who you are,
or what your Name is,
if you can feel me,
where I'm coming from, please —
I do not care about drug addiction
or alcoholism,
or mental illness,
or being a lazy bum
or a slacker or a slouch –
I care about Homelessness!
Please put an END
to twelve years of totally unpredictable,
totally unreliable,
ANYTHING CAN HAPPEN,
ANYTIME ANYWHERE
HOMELESSNESS!!!
In the name of Jesus Christ I pray –
AMEN!!!!
One might argue the theological validity of a prayer worded in such a haphazard fashion – or even its internal logical consistency, for that matter.  Such discussions would be another story altogether.  What is critical here, from the standpoint of Homeless Rights Activism, is that it was the first time I had actually offered the heavens a petition with respect to homelessness itself, and not to all these other stigmatic things that are so often attached to that label.
Mental illness, alcoholism, drug addiction and laziness are not identical to homelessness.   But, much as I despised the stigma that was often thrown my way — even to the insistence that, as a homeless person, I needed to attend A.A. or N.A. meetings in order to sustain residence in a shelter — I myself suffered from the same stigmatic assaults on my identity.   My true identity, as the sociologist Erving Goffman framed it, was "spoiled" by perceptions people have toward the homeless.
Had this not been the case, I'd have certainly found within me the power or presence of mind to have prayed such a prayer long ago.   In fact, the practical wisdom of leaving the State of California and the San Francisco Bay Area in particular had been offered me by friends whom I knew from the Internet as early as 2004 — when I was first becoming homeless.   But I did not have the ears to listen.
I did not have the ears to hear the fullness of the fact that my problem — far and away more serious than any of its associated labels — was homelessness.   I had basically bought into all the very lies that I disdained.
That, above all things, is what kept me homeless for all those years.  I saw the contradictory nature of what it was assumed I must be.   I saw the ridiculous horrors of myself and others being treated as criminals, our true stories disbelieved by authority figures.  I felt the frustration we all felt when having to face such demeaning treatment.   But still, I hung on to the false notion that there must have been something about me that was innately flawed in such a way that I would never warrant a normal, self-respecting living situation such as even thieves and criminals are able to secure in our society.  I never fully allowed the truth about homelessness to enter my heart.
Why not?
The short, simple answer would be low self esteem.  That, combined with a certain measure of social indoctrination.  When one hears something about oneself repeatedly, by people who appear to be in authority, one eventually begins to believe it.
But there's a deeper answer than this.   The dynamic of believing what one is told about oneself is most common when one is a child.   In such a case, the looming figures of authority are one's parents.   Though my father had been dead since 1985, and my mother more recently deceased, they still remained the original authorities, exerting their influence upon me even as they tried to steer me away from dangerous behavior.
My mother died on October 9, 2003.   That morning, I had beseeched Kaiser Redwood City to put me back on a medication called Klonopin, being as the past three years under the medication Gabapentin had been extremely challenging for me.    While it is true that the combination of the med switch and my mother's death triggered what psychiatry calls a "first time manic episode," and it is true that I lost a $50,000 annual income, a home, a car, and all my professional accounts in the process, there is a deeper truth at work here.
The full extent to which my relationship with my mother ensured on a daily basis the type of sanity I needed to function in the workaday world of the Mainstream was something I was not to grasp until years later.   Essentially, hearing of her death so soon after many of my senses were being dulled by 6mg/day of a powerful sedative — the highest legal dosage at the time — resulted in my blocking out the feeling of every interaction I had ever known with the person with whom I was undoubtedly the closest.
Like the motherless child whom I was, I then began to seek her guidance and comfort through the many disparate, detached figures of authority whom I soon found in the vast cosmic orphanage that is Homelessness.   The horrible degree to which her nurturing love was cloned by the callous manipulations of an impassive band of power-hungry scoundrels was something I would have to face fully, were I ever to come to know the true identity of my actual enemy in life.
The manner in which my mother represented the Mainstream needed to be understood and embraced in completion, if I were ever to succeed in crafting a life free of her restrictions, and full of the independent identity that is mine and mine alone.
It will take me two more posts to drive the point home.
Please donate to Eden in Babylon.
A little bit goes a long, long way.